---
---
Life coaching is a lot like fitness coaching. We hire personal trainers because there's an area of our lives that we want to improve - our health and fitness - and we don't believe we have the discipline, motivation, or knowledge to do it alone. So we pay someone to point us in the right direction, even though we're the ones doing all the hard work at the end of the day. Life coaches do the same. But rather than making you do push-ups, squats, and planks (although I'm more than happy to do that in my Pilates studio), I get you to look inward - to strengthen your mental and spiritual muscles, if you will - and point you in the right direction to achieve your life, career, and other personal goals. I don't do the hard work for you but I'll motivate and encourage you every step of the way; I'll ask the difficult questions that you've been avoiding, and I'll give you the knowledge and resources you need to succeed.
---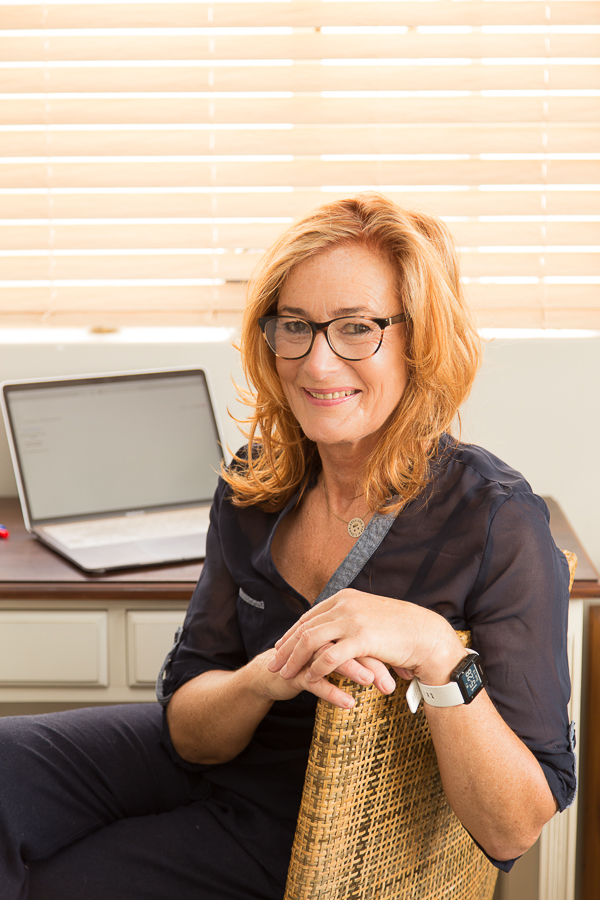 Is life coaching for me?
Life coaching is for everyone.
---
We all have different areas of our lives that we want to improve, whether that's achieving a goal, reducing stress, getting more organised, decluttering our lives, boosting our confidence, finding that elusive work/life balance, or completely changing the path we're on.
---
What our clients have to say
Christiane's sessions are inspiring and thought-provoking. She is encouraging and helps you to be the best version of yourself! I would highly recommend both her coaching and Pilates classes!

             - Kate Delmont

I have had life coaching sessions for both my business and personal life with Christiane for almost a year and can honestly say it is the best decision I've ever made. I look at things from a whole new perspective now; I used to be so stressed about the most trivial matters, now I am able to deal with them in a calm and professional manner. I have gained so much confidence in my business; I can hold my head up high and say 'I can do this'! Christiane kicks my butt and doesn't give me any leeway when I claim to 'not having time' to do XYZ. I've learnt to make time for my own well being and can honestly say that it does make my life easier. Without her life coaching I would be battling …. so thank you, Christiane, for having faith in me. I can strongly recommend her professional skills to anyone wanting to embark on a life-changing journey - it's worked for me and will work for you!!

I have been struggling for so long to spend time on myself, think about my own needs and devote energy to myself. I am only in the starting phase of my Life Coaching, but already I am so much further than I ever would have been without it! So far I have started Journal-ling, made time for reflection at the end of each day, set myself some goals for the year AND decided on what my Core Values are. None of these things ever crossed my mind before. For once I am focused on what I want to achieve, and even though it is scary, I am stepping in the right direction. Thank you Christiane for showing me the way!

Annelie Fourie

In just a few sessions with Christiane, I now have the confidence to start implementing the goals that I have set. She has helped me with tools that get me out of the complaining hamster wheel which was getting me nowhere. Christiane provides a safe space where I was able to firstly offload and get to the bottom of what was preventing me from moving forward. Together we were able to identify the excuses that I had come up with and address these and come up with strategies to keep the excuses at bay. I'm thrilled with the progress, I am seeing and look forward to seeing more incredible results going forward.

Elaine Roos

Chris is focused and attentive and creates a comfortable, supportive space. I would highly recommend her sessions! Thank you Chris, for everything!

Kate Delmont Nowosiad

Now I have been to many psychologists, and there is one thing they all have in common is to listen to your whole story and at the end they have something meaningful to contribute and you are positive that they have made the right observation, but as you go home and reflect on everything you have said you realise that there is a lot more than they are not telling you. Things like why am I thinking like that? What is causing me to be like this? Now a lot of mental disorders have a list of criteria that sometimes describes exactly how you feel, but the Psychologist would not read those to you, instead, they would say: " based on what you told me, it appears to me that you are suffering from so or so…" When I met Chris, I knew that the session would be different. I walked into her house and I was offered tea or coffee. Then we sat down comfortably in the kitchen like old friends talking over biscuits and tea. She asked me questions I have never thought of and it made me reflect on certain aspects of my life that was left dusty and mouldy. Chris managed to strip away all fallacies and I was not left confused and uncertain after our session, I was positive that she is definitely not like all psychologists where you expect a prognosis and willing to accept that something must be wrong with you, but instead, she explained how and why I think the way I do and explained how I could change those fallacies. I am forever grateful to Chris for her input in my life. It was a life-changing experience. Thank you Chris!

Christie van der Walt

---
Introductional Core Life Strategy session
---
This is an online or face to face meeting free of charge. In this meeting we discuss your needs and desires and see if we are a good fit. I explain to you what you can expect from the sessions and what you can not expect. We will draw together a rough action plan towards your goal and painting a picture of the next better version of yourself. If we are happy with each other than coaching can start.
---
Book now

---
Core Strategy session
---
These are the actual paid coaching session. You can book for 1 hour, 6 sessions or 3 months. We will figure out which is the best plan for your needs.
---
Book now

---
Dietary coaching sessions
---
As the name says. These are sessions concentrating on your meal planning and nutritional help.
---
Book now
QUOTE OF THE WEEK
only I can change my life.
No one can do it for me.